You are here

Volunteer Activities
Volunteer Activities
Central Jersey Blood Center
What are platelet donations?
Platelets are needed to treat patients with blood diseases, cancer and other illnesses, and as more common conditions can be treated with platelets, the need for these contributors grows. Diseases such as leukemia that were once 100% fatal are now being treated and often cured by a combination of modern medicine and repeated transfusions of platelets. A patient that needs platelets can receive an entire dose from a single platelet pheresis donor, which eliminates the need for multiple donors. Also, one platelet donation provides as many platelets as six to eight whole blood donations. Hospitals throughout the Central New Jersey region rely on our NJ Blood Centers to provide a regular supply of fresh platelets.
Platelet pheresis is a process used to extract platelets—tiny cells that help blood clot—from blood. Platelet donors must meet the same medical criteria as whole blood donors and must have a suitable venous access. Platelet donors can contribute more often because the body replaces platelets within 24 hours.
I'm up to 16 platelet donations this year and 172 donations lifetime (as of 9/20/2017.)
Can you catch up? I challenge you to donate platelets at least once a month. Hint I go every 14 days...
Click this button to visit the CJBC Platelet donation site
---
Junior Achievement NJ Finance Park
Visit www.janj.org to learn more about the great work my friends at JANJ do.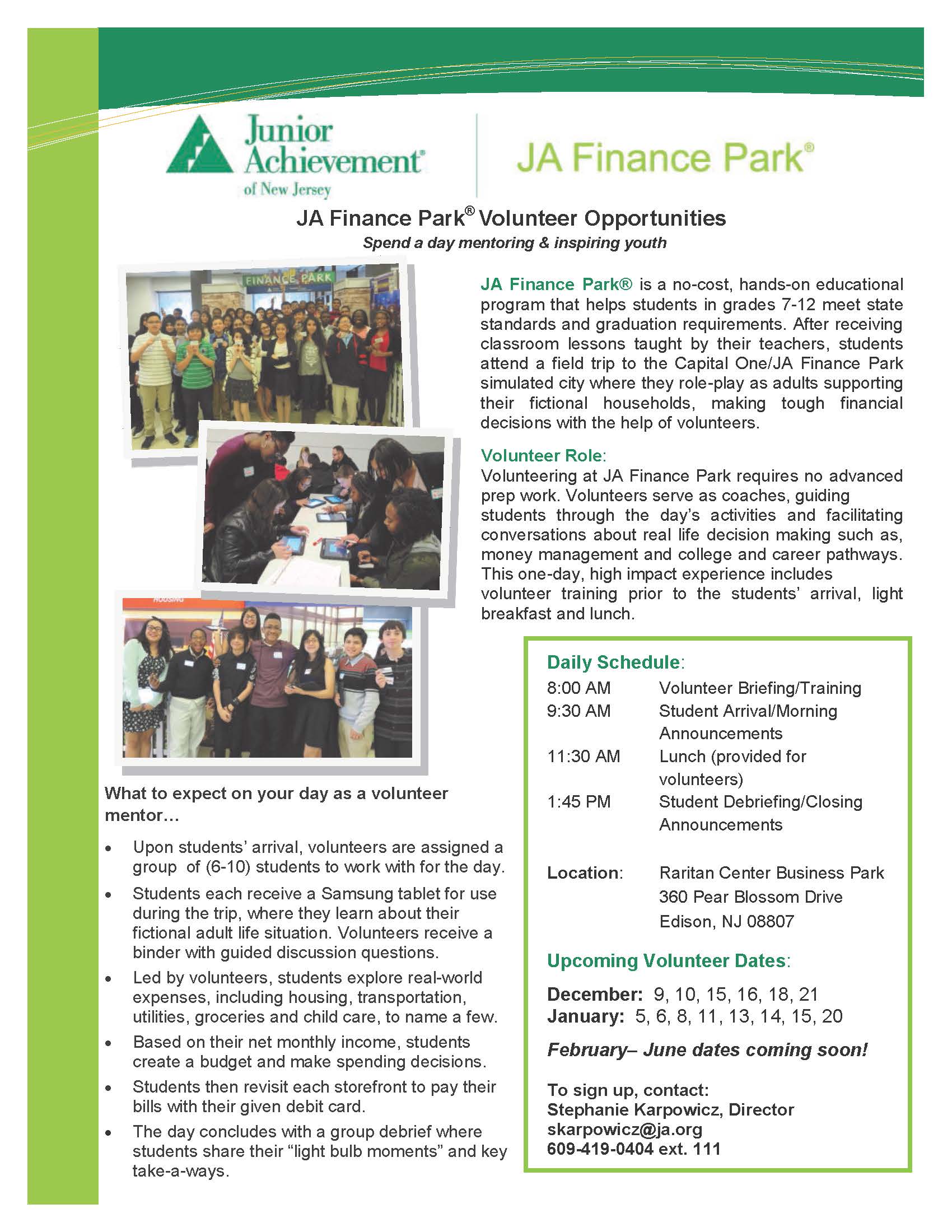 CPC Behavioral Healthcare
CPC Behavioral Healthcare is the provider of choice for mental health, addiction and special education services for children, adults and families in New Jersey.
Click here to learn more about CPC Behavioral Healthcare.
For a free, no-obligation consultation click the "Book a Meeting" button on the right.
Thomas J Duffy, CFP®, MBA is a NAPFA registered fee-only financial advisor. The National Association of Personal Financial Advisors (NAPFA) is the country's leading professional association of Fee-Only financial advisors—highly trained professionals who are committed to working in the best interests of those they serve. Since 1983, Americans across the country have looked to NAPFA for access to financial professionals who meet the highest membership standards for professional competency, client-focused financial planning, and Fee-Only compensation.