You are here

Who We Serve Best
Who We Serve Best
Emerging Professionals
The Emerging Professional sometimes referred to as a millennial or Gen Y, The Emerging Professional can be a college graduate, in his mid-20s to mid-30s in age. She is likely working in a professional setting – law, medicine, accounting, engineering etc. The Emerging Professional often...read more
Established Professionals
The Established Professional also known as Gen X, ranges in age from 35 to 55 and is fairly well established financially. Although our Established Professional has accumulated some wealth (perhaps more than she ever imagined possible) there are many new financial challenges to be met.
Our Established Professional may be contemplating a career change...read more
The Family Steward has accumulated assets –real estate, investments, retirement accounts, business assets. Our Family Steward is often included in the Baby Boomer generation. We find our Family Stewards to be between 55 and 70 years old.
Our Family Steward recognizes the importance of making good decisions where finances are concerned. Leaving a legacy to...read more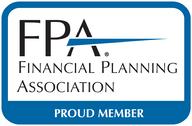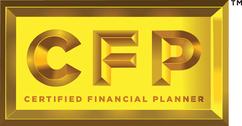 For a free, no-obligation consultation click the "Book a Meeting" button on the right.
Thomas J Duffy, CFP®, MBA is a NAPFA registered fee-only financial advisor. The National Association of Personal Financial Advisors (NAPFA) is the country's leading professional association of Fee-Only financial advisors—highly trained professionals who are committed to working in the best interests of those they serve. Since 1983, Americans across the country have looked to NAPFA for access to financial professionals who meet the highest membership standards for professional competency, client-focused financial planning, and Fee-Only compensation.